Web Design and Development
[et_pb_ds_breadcrumbs _builder_version="4.0.9″][/et_pb_ds_breadcrumbs]
​Your website is an extension of your company, and web presence is everything these days. Your homepage should contain the essence of what your business is about since it is likely the first thing seen when conducting an online search about your industry. Failure to present your online brand the best way possible can deter the introduction of new clients and the continued transaction of your current customers.
Business websites communicate what the organization is about to the online market. In this digital age people access the Internet not only through computers but through cell phones and tablets. This rapidly growing audience uses the Internet for information first so your site should be accommodating to these visitors.
Online users have standards that they use to determine whether they will stay on a site or not. Your website needs to pique their attention and engage them. Being user-friendly keeps people from just closing the window and gives them a reason to continue to interact with the page.
Not being able to communicate with your audience properly because of poor design, incorrect information, outdated content, and uninteresting topics keep your market from growing. First impressions do last!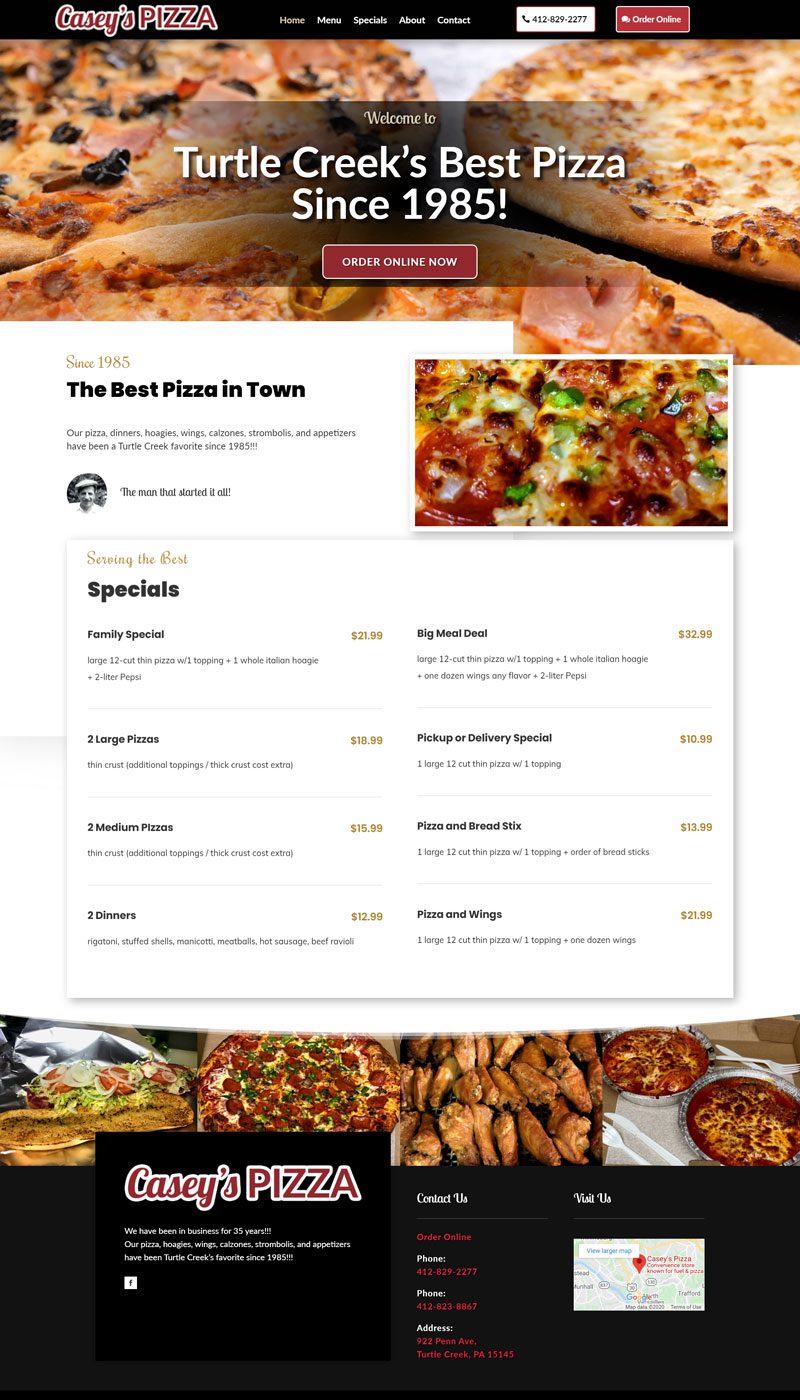 Search Engine Optimization
It is oddly common that a lot of businesses don't believe Search Engine Optimization strategies apply to them. They may think it is too complicated or that their brick-and-mortar business doesn't see any benefit from search engines. Not true. SEO is an essential tool in your marketing and outreach efforts and helps your business in many ways.
Internet users rely on search to have their questions answered, to find companies, and to learn more about products and services. If your focus is local, potential customers still use search engines to look for reviews and directions.
Even if a customer is already familiar with your company name, they are likely to type that into a search engine rather than trying to remember your website address. That is why it is important l that you make sure searchers can find your site when they're looking for you.
If you provide valuable information and make it easy for search engines to find and organize it, they will reward you with higher rankings. This increased exposure equals more visitors to your website and its subpages.
As with most marketing, you want to get your content in front of as many eyes as possible. Your audience wants what you have, and SEO will help them find you.
Since search engines return results to users who are actively searching for a particular term or phrase, getting to the top of that list means you're providing information to the people who want it most, when they want it.
Unlike advertising, you aren't trying to push information in front of consumers who might not be interested at the time. Instead, that information will be shown to an active audience, and you don't have to pay to get your message to them.
Overall, SEO is one of the most effective ways to build and sustain your online presence. Rather than "fixing" your website to have SEO capabilities after you've created content, we keep it top-of-mind at the start. By following best practices at the beginning, you'll create interesting, useful content that potential customers want and sometimes even need to read. Then, the search engines will be happy to put you in front of a larger audience.
Email Design and Marketing
Today's customers expect to receive personalized service online – email marketing consistently is the highest ROI channel. Therefore, personalizing email campaigns for better results is an absolute no-brainer.
Let's look at how this can be achieved effectively: have you ever had to explain to a salesperson exactly what you are looking for and spent valuable time on carefully outlining every little detail so that they can find the right product? And if they couldn't find it, you would have to go through the entire process again at some other shop. Those were the days of brick and mortar shops. The landscape has changed now due to the penetration of the Internet and the rapid adoption of mobile phones and devices.
The shopping paradigm has changed markedly and now begins on a digital platform for about 87% of consumers. While visiting a physical store about 71% of shoppers will use their mobile device to read reviews and compare pricing. These shoppers favor brands that put effort into establishing a relationship with them – and that pays those brands huge dividends.
Email marketing plays a big role in creating those long-lasting bonds between a consumer and your business. In 2018, companies running successful email marketing campaigns had an ROI of 4400%. More than 80% of consumers prefer receiving communications from marketers via email. Personalized emails have impressively higher open rates and drive more transactions.